Getting to Know Members of Your Common Bond Title Team
Getting to Know Janet Friedman

Janet Friedman is a Senior Post Closer with Common Bond Title, who joined the team in 2006.

Janet, who moved to Birmingham, Alabama after spending 22 years in San Diego, California, is well-versed in closings, with 15 years of experience.

What is your favorite quote? If you are scared of the answer, don't ask me the question.

What are you most excited about in the next year? Having my husband all the time. Mark just got back from two years in Kabul, Afghanistan.

Where is your favorite place you've traveled? We flew to San Francisco and rented a convertible mustang. We took 10 days traveling down PCH 101, staying in B&B's and Inns along the way, and sightseeing and taking time to enjoying the locals.

Getting to Know Shirley Bell

Shirley Bell is a Closer with Common Bond Title, who joined the organization three years ago.

Shirley, a native of Trussville, Alabama, brings to the organization a wealth of knowledge with 23 years of experience in title and closings.

What is your favorite thing about working here? The people and atmosphere.

What is your favorite hobby? Hunting.

What is your greatest accomplishment? My children

Getting to Know Patrick Cockrell, Esquire

Patrick Cockrell, Esq. is a Closing Agent with Common Bond Title, who has been with us for seven years.

Patrick, who is originally from Austin, Texas, is a proven expert on closings with 20 years of experience.

Where is your favorite place you have lived? Birmingham, it is the warmest and friendliest place I have ever lived.

What is your favorite hobby? Tennis, wish I were better at it!

What is the best piece of advice you have ever received? Worrying is a waste time. Half of the things you cannot change and the other half never happen.

Getting to Know Felicia Hatten

Felicia Hatten is a Pre-Closer with Common Bond Title, who joined us five years ago.

Felicia joins the team all the way from Charlotte, North Carolina and has more than 25 years of experience, making her a great addition to our staff.

What is your favorite hobby? Anything involving music or spending time with family.

Where is your favorite place you've traveled? Jamaica.

What is the best piece of advice you have ever received? Treat people the way you would like to be treated.

Getting to Know Erin Weber

Erin Weber is a Title Underwriter with Common Bond Title and has been with the organization for eight years.

Erin, who grew up in the Trussville area, joins us with 20 years of knowledge and experience.

What is your favorite thing about working here? There always being a new problem to solve or challenge to overcome. This gives me the motivation to continue expanding my knowledge of our industry.

What is your favorite hobby? Small DIY projects around our new house.

What is the best piece of advice you have ever received? No matter how far you climb the corporate ladder, it means nothing if you've done so at the expense of others. Be someone who motivates others to chase their dreams instead of the one who hinders professional growth.

Getting to Know Ben Blackerby, Esquire

Benjamin (Ben) V. Blackerby, Esq. is a closing agent with Common Bond Title, who joined the organization more than five years ago.

Ben, a native of Birmingham, Alabama, is a valued member of the team with more than five years of experience.

What is your favorite place you've traveled? Cambridge, England. It's so quaint, and the people are fantastic!

What is your favorite quote? "The question isn't who is going to let me. It's who is going to stop me." – Ayn Rand

What is your favorite book? The Count of Monte Cristo. It is one of the only books that has engaged me nonstop from start to finish. But more importantly, it's the book that made me love to read.

By Chris Harper, Senior Director, Membership | Filene Research Institute
Across the credit union system, auto loan growth has flattened in recent years. Consumer preferences, economic conditions, competition, and technology has been shifting since long before the start of the COVID-19 pandemic. Even under normal conditions, these changes are nothing to ignore, especially when vehicle financing through auto loans makes up a significant fraction of credit unions' loan portfolios. But what does a flattened market and a shifting environment added on top of a life-changing pandemic mean for credit unions when it comes to their auto lending business?
While I can't predict the future, as much as I wish I could (hello, lottery tickets!), I can tell you from my years of experience working in credit union, auto lending and technology fields, what the trends I'm seeing are pointing toward, what Filene's research on auto loan trends and challenges are projecting for the impact to the industry, and what you should be planning to do about it.
First, this goes without saying, but I want to be very clear: a solid understanding of current auto trends has never been more important. In addition to auto loans making up a significant portion of credit unions' loan portfolios, a robust auto loan portfolio offers an asset that allows your credit union to be responsive to the interest rate market without the long-term risk inherent in the mortgage space.

Grow Your Small Business Loan Portfolio Webinar
Join credit unions everywhere for a webinar to learn more about Member Business Financial Services' (MBFS) new venture - Nu Direction Lending. This educational webinar will take place on Thursday, September 16, 2021 at 2:00 p.m. ET and will help you discover how Nu Direction Lending is helping credit unions build relationships with small businesses across America. Nu Direction Lending gives credit union members the upper hand when looking for a fast, online experience for a non-real estate small business loan.
To learn more about this program, click here.
Register today by contacting Tammy Baker, Vice President of Fintech Lending.


DDI Technology is an industry leader providing lenders with the resources and tools needed for processing titles more efficiently. LEVERAGE has partnered with this secure, web-based application to equip lenders with the ability to view, track and maintain their entire title portfolio – paper and electronic.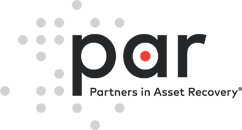 Auto recovery management and remarketing can be a daunting task and can drain valuable internal resources for a credit union. In order to support credit union growth and success in auto lending and recovery, LEVERAGE has collaborated with PAR North America, a leading nationwide provider of vehicle transition services. PAR excels in recovery management, skip tracing, compliance, and remarketing freeing credit unions to do what you do best – serving your membership.
Please contact Karen Frazee if you have any questions about DDI Technology or PAR North America.

LEVERAGE Payment Solutions recently announced a new partnership with CheckAlt to provide its online loan payment app's Loan Pay, which offers simple integration, configurable features, flexible payments, and a secure member experience during the loan payment process.
"LoanPay will enable our credit unions to accept loan, mortgage, and credit card payments through a fully-hosted web platform, creating a more efficient processing option and in turn, increasing customer satisfaction," stated Steve Willis, President of LEVERAGE. "As credit unions continue to adapt to a world in which many things have moved virtual or online, it is of utmost importance that they have the means to serve their customers. This new partnership provides customers with opportunity to pay loans online from the comfort and safety of their homes."
API capabilities between LoanPay and your credit union core systems streamline the processing of loan payments from consumers and the settling of funds at the credit union into a one-stop shop for payment processing. This closes the gap left by potentially fragmented payments. This highly accessible portal provides consumers with the ability to make payments safely, securely, and remotely.
LoanPay's internal options allow consumers to select the payment schedule that works best for them and issues regular communication to the user to ensure he or she is fully aware of any changes or transactions made to the account, offering a seamless, transparent process for users and admin alike.
In addition, LoanPay will soon offer interactive voice response payments via phone, allowing loan payments to be made from anywhere at any time. Configurable messaging, language options, and instant updates on recent payments or outstanding balances increases the usability of the app and cuts time previously spent waiting for information.
For more information, visit myleverage.com or follow LEVERAGE on Twitter, Facebook, or LinkedIn.